Park Avenue Concierge Medicine uses remote patient monitoring, also referred to as remote physiologic monitoring, and the use of digital technologies to monitor and capture medical and other health data from patients.
Remote patient monitoring was already gaining popularity before the COVID-19 health crisis, and can now be used by patients to stay in constant contact with Dr. Mulvehill.
Telemedicine and Remote Monitoring:
The emergence of telemedicine and remote monitoring has redefined the intersection of health care and technology.  For more than two decades Park Avenue Concierge Medicine has worked to develop a digital platform to strengthen our highly personalized, premium brand of medicine.  We partner directly with leading device manufacturers to ensure the accurate and secure capture of patient data in real time.
Medication Management:
Aging at home can be challenging for patients who may have a large number of medications to take multiple times per day.  Helping patients to be compliant with their medications has always been a core objective of Park Avenue Concierge Medicine.  Medication dispensing appliances and remote monitoring help ensure that seniors, chronic care patients and other patients managed at home take their correct medications on time.
Blood Pressure:
Achieving good blood pressure control is essential in helping to prevent stroke and heart disease.  Remote monitoring allows providers to view readings in real time, to engage in ongoing discussions with each patient, and to adjust medications as necessary.
Glucose Monitoring:
Diabetes is a major health concern. Good glucose control can prevent hospitalization and serious long term complications, allowing patients to lead healthy lives.  Advances in device technology and remote monitoring allow for blood glucose levels to be tracked through the twenty-four hour cycle. This stream of data allows for the ideal modification of patient diet and medications.
Weight:
Daily weight data aids in patient weight management. It can also be invaluable in monitoring water retention levels in patients with congestive heart failure.
Oxygen Saturation:
It is critical to consistently monitor oxygen saturation levels in patients with chronic respiratory conditions. This monitoring guides medication optimization and can greatly improve patient quality of life.
Telemedicine:
Telemedicine has become an instrumental part of healthcare delivery. It allows for efficient patient care via live video without the traditional in person visit.
Messaging:
Our application allows for secure messaging with patients and caregivers.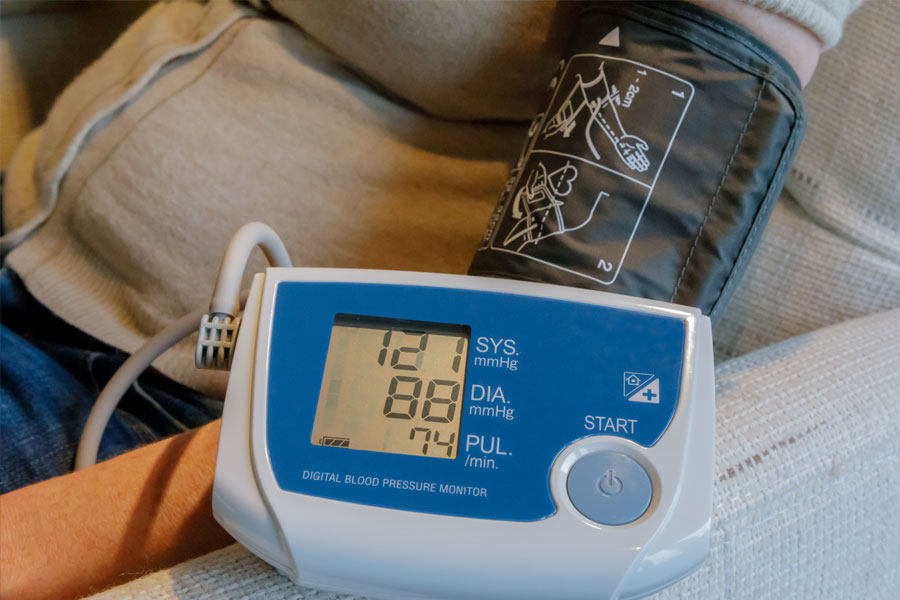 "Dr. Joseph Mulvehill is my go to choice for high caliber, responsive concierge medical care. Whether it is collaborating with him to run a high tech medical home with IV infusion care, or facilitating a home palliative comfort care model, my frail vulnerable older clients have been able to stay in their homes avoiding the endless cycles of ER visits and hospitalizations. Dr. Mulvehill is highly empathetic and skilled, and he and his team provide a full service practice with the ability to order a wide range of in-home diagnostic tests. Health issues are promptly triaged and even my frailest of clients have been able to age in place in their own home with dignity and comfort."
Anne C. Sansevero RN, MA, GNP, CCM
"I know we can always rely on Dr. Mulvehill's experience, medical knowledge, and compassion to provide excellent care for our members. Dr. Mulvehill is a wonderful resource for PinnacleCare in New York." 
Teresa Lepore, Vice President, Director Northeast Region, PinnacleCare
"As a visiting nurse I appreciate the problems of visiting sick people in their home. I have had the opportunity to work with patients under Dr. Mulvehill's care for the past 7 years. Dr. Mulvehill treats his patients with compassion whether in his office or in their home. His care extends to encompass both patients and their families. He is truly a DOCTOR in the classic sense that cares for his patients 24/7" 
"Dr. Mulvehill has provided medical care for myself and my family for over eight years, he is an outstanding physician who always goes the extra mile for his patients."
John Murray, Attorney at Law
"I am only too happy to sing the praises of Dr. Joseph Mulvehill. He is not only an outstanding physician but also an exceptionally warm and kindhearted friend to both my husband and myself. I always trust his medical judgment and find him to be a most caring individual. He is always available in time of crisis and finds time to speak and listen to his patients. For me as a caregiver the most precious commodity is peace of mind and Dr. Joseph Mulvehill has given me that gift. I don't think one could find a better, kinder and more caring physician.
I am truly grateful."
"I've been a patient of Dr. Mulvehill for over five years. I can say —with all sincerity—that he is one of the best doctors I've had. Dr. Mulvehill's bedside manner and personal attention are very comforting. He has always listened to my concerns with patience and understanding and I never feel rushed. I feel confident that my health is always in the right hands and I intend to stay with Dr. Mulvehill for many years to come."
"Dr. Mulvehill has been our family primary care physician for a number of years. He takes the time to listen to the patient and his examination and testing are through before he decides on a course of treatment. From personal experience, when serious illness befalls a person there is no physician I would rather see attend them than Dr. Joseph Mulvehill. He is there for the patient and family when they need him."
"Dr. Joseph Mulvehill is the internal medicine doctor I've been looking for all my life! He's very thorough, knowledgeable and perceptive—plus he talks to you."